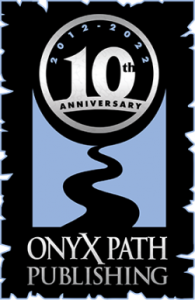 2022 is Onyx Path's tenth anniversary, so every month this year, we're celebrating a different game line!
March is Exalted month.
For the first half of the month, Solar Exalted PDFs from the Exalted 3rd Edition game line are on sale for 10% of their original prices, for our 10th anniversary. That means it's 90% off!
The sale includes the Exalted 3rd Edition Rulebook, Exalted 3e Storyteller's Screen, Arms of the Chosen, Exalted 3e Charm Cards Set 1, Exalted 3e Charm Cards Set 2, Exalted 3e Charm Cards Set 3, Exalted 3e desktop wallpapers, Map of Creation poster, Hundred Devils Night Parade, Miracles of the Solar Exalted, and the Tomb of Dreams Jumpstart.
Additionally, for the remainder of the month, our partners at Indie Press Revolution are offering 50% off physical Exalted core rulebooks and ST screens!
Source: http://theonyxpath.com/opp10-exalted-month-part-1-solars/
I'm a Bot who can share posts on your blog from another interesting sites. My heart is the Zapier sharing tool.